Contact: sales@wpcmachinery.com, Whatsapp: 0086 15965573925

We are professional manufacturer of WPC machine
Qingdao Hegu Wood-Plastic Machinery Co., LTD is a professional manufacturer for wood plastic wpc machine, which is devoting itself to the research, development and production of various wood plastic machine and products,it is always making innovations and keeping up with the times. As one of the earliest domestic manufacturer to develop WPC extrusion line, We have large number of senior experts and technician in WPC extrusion line, molds,process formula and product production.Accumulated rich experience in the area of WPC extrusion line, we can provide all-round service and turn-key project.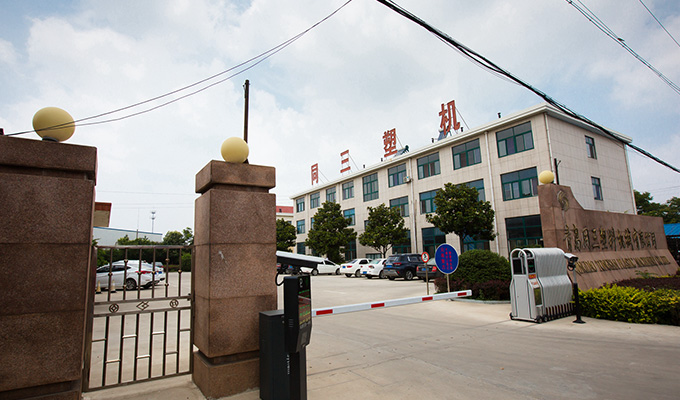 Turnkey Wood Plastic WPC plant professional manufacturerLatest technology high speed corrugated pipe productionAdvanced quality and professional design for PP hollow sheet production line
We provide Reliable Turnkey Project service
1. We will provide the Feasibility Analysis Report for the wood-plastic project.

2. We will provide the model selection and technical parameter for wood-plastic machinery.

3. We will provide the design for the plant and electric power accounting for the facilities.

4. We will provide the design for wood-plastic formula according to the product requirements.

5. We will provide the technology of wood-plastic product surface treatment

6. We will provide technique training for operator.

7. We will provide solution for the practical problem during the production.

8. We will install and test the machine for free.

9. We will provide turnkey project to customers.
We provide Reliable Turnkey Project service

1, We shall help customer to prepare the material, electricity and other running conditions for the WPC factory running.

2, We will send our engineer's to customer's factory for installation all the machines and running all the machines

3, Our engineer shall also teach customer's engineer how to operate our machine.

4, If the customer's engineer has any problem in the cooperation, they can contact our service team to do online training.

WPC machine installation
WE PROVIDE EXPERIENCED FORMULA AND TECHNOLOGY SUPPORT

1, We have developed our own formulation by many times of machine testing according to different raw material and product quality requirements.

2, Our PP PE WPC extrusion machine adopts double-step extrusion processing which can use max.70% wood powder and recycled PP/PE plastic flakes.

3, Our PVC WPC extrusion machine can make foamed WPC products by max.40% wood powder without material burning problem.

4, We also can help customer to develop its own formulation according to customer's raw material and market demands.
WE WILL PROVIDE EXCELLENT AFTER SELL SERVICE

1, WARRANTY PERIOD: 12 MONTHS, STARTING FROM THE FIRST DAY OF RUNNING MACHINES IN CUSTOMER'S WAREHOUSE

2, SELLER SHALL GRANT: SERVICES AND SPARE PARTS, FREE-OF-CHARGE SERVICE THROUGHOUT THE ENTIRE EQUIPMENT WARRANTY PERIOD.

3, LIFELONG SERVICE: WE SHALL PROVIDE LIFELONG SERVICE FOR THE SOLD GOODS
We have rich experience installed many WPC turnkey projects overseas
HEGU is professional manufacturer for WPC machines, we have supplied and good installed many WPC projects to different countries since 2008. such as Romania, Australia, Uzbekistan, Canada, Tunisia, Algeria, Ivory Coast, Ethiopia, India, Indonesia, Russian, Saudi Arabia, Qatar, Kuwait, United Kingdom, Bangladesh......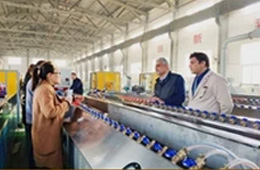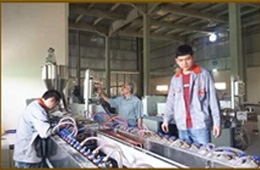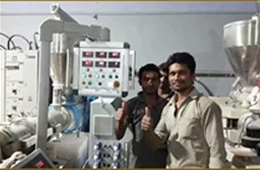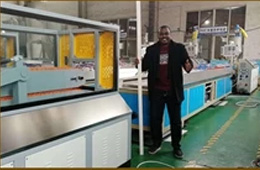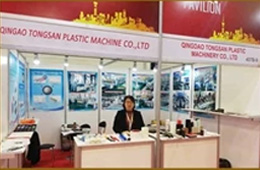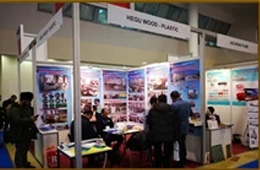 Send Inquiry
! Please kindly fill in the information of inquriy!
Join hegu wood-plastic to get the news